Please visit Zenbunny Studios on Facebook!! Click HERE!!!
Cosmos Curio Cabinet
Featured in the Hive Gallery's "Best of the Hive" show this April, we present our latest creation, "Cosmos Curio Box". Envisioned as a meditative cabinet to be used for tarot readings and storage of tarot related accouterments, we have constructed a cabinet from reclaimed wood and added vintage metal parts. Steffi has pyrographically burned the front panel as well as the sides and then hand-painted using acrylics. The border has also been meticulously burned, painted and embellished with oxidized copper sheeting and brass and copper nails. 
"Cosmos Curio Cabinet" - 2019

Pyrographic Wood Panel, reclaimed wood, acrylic paint, oxidized copper sheeting, assorted vintage metal parts, copper and brass nails on wood frame

18" wide x 30" high
(IF YOU MIGHT BE INTERESTED IN PURCHASING COSMOS CURIO CABINET, WE WOULD BE HAPPY TO EMAIL YOU HIGH-QUALITY IMAGES. PLEASE FEEL FREE TO CONTACT US.)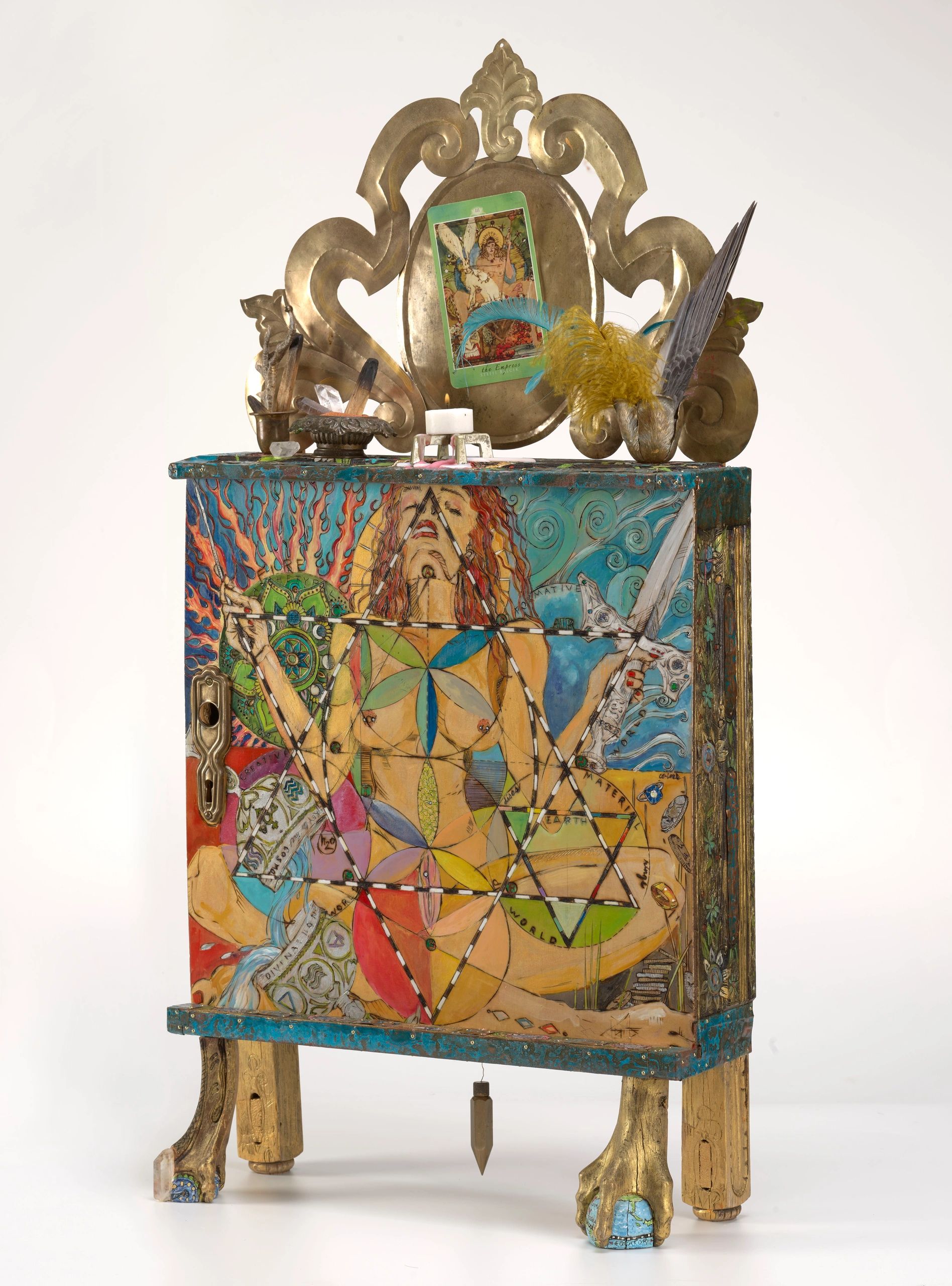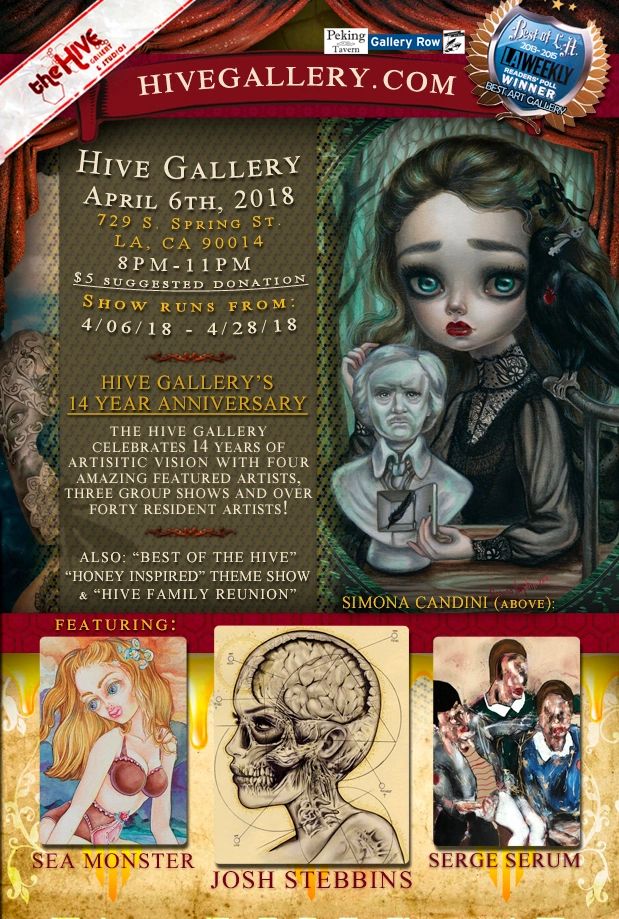 1